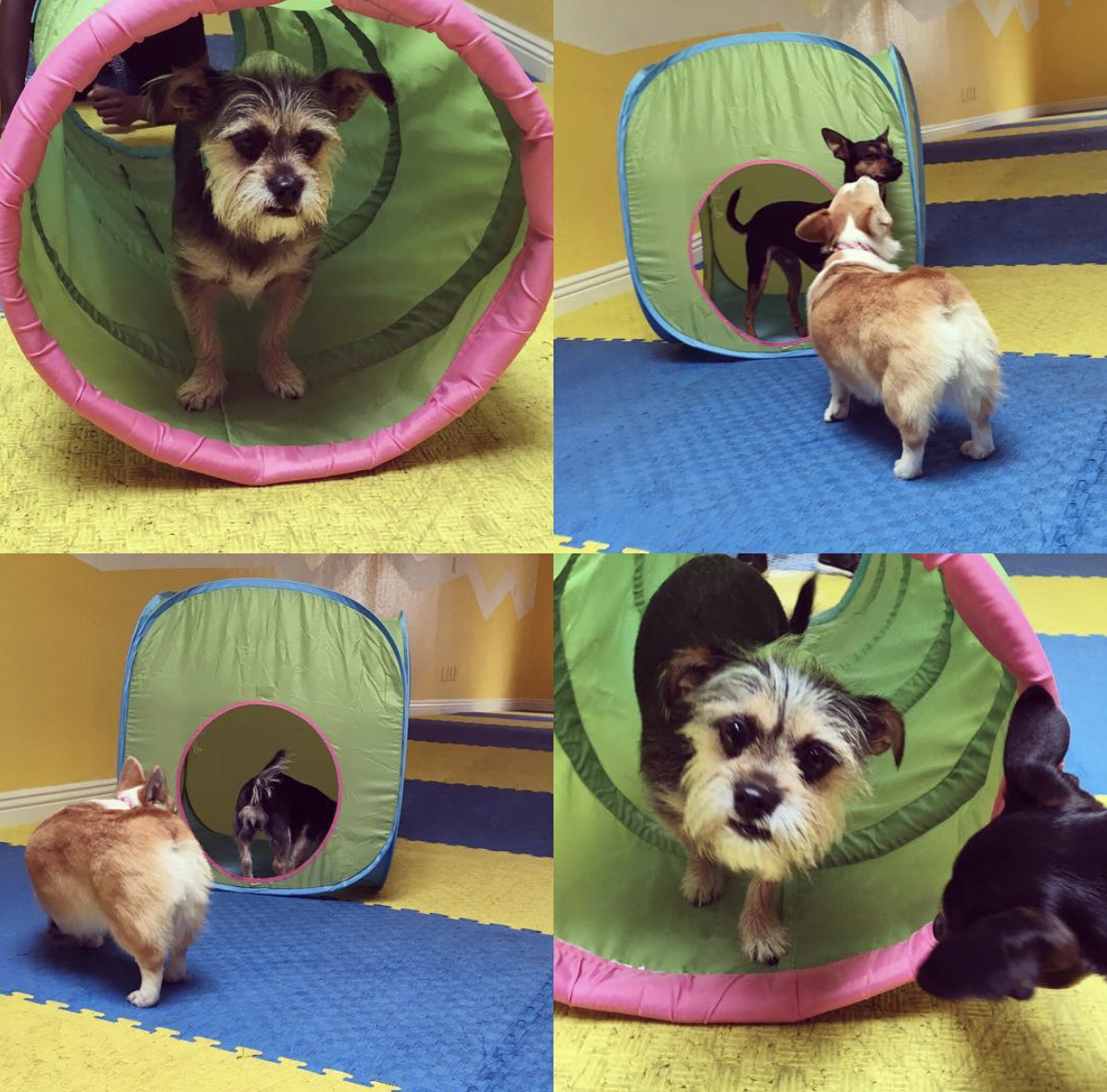 We are looking for a great leader who loves dogs. Someone who can help us get things done. Someone who can keep our team members motivated and elevate them to perform at the highest level.
You will need to pay attention to all the details of our business. Everything from keeping the dogs happy, keeping our clients happy, and keeping our facility clean and organized.
About us
Each morning, right at sunrise, a pack of young and rambunctious puppies drag their parents into our daycare, and can't wait to greet their fellow pup-mates. The pups are full of energy and literally bouncing off the walls. Sometimes they play with each other nicely, but other times, they play too rough. Sometimes they got up on the wrong side of bed that morning, and would prefer to stay away from the other dogs that day. On top of that, the pups are prone to having accidents, usually of the pottying variety.
This is where our team comes in. Our Canine Specialists take charge of the dogs when they want to play with each other, and when they don't. We make sure they play nicely with each other, and must be ready to step in and interrupt them when they start to play too rough. If a dog is having a bad hair day, or is just feeling anti-social, we also make sure to keep the other dogs away. Every member of our team helps out with the never-ending cleaning, as potty accidents are frequent, and must be cleaned immediately.
All our team members are passionate about caring for pets. We work together as a team, and are committed to being the best in the industry. The work is hard, but we always carry a positive attitude, and recognize that our hard work is helping dogs live a happier and healthier lifestyle. When we do a great job, we give credit to the team members that made it possible.
About MiT
The Manager in Training position will start the same way as our entry-level Canine Specialist so you can learn the daily ins and outs of our daycare. During this time, you will be provided with more and more responsibility as soon as you can handle it. After 6 to 12 months of this training period, we will periodically discuss whether you are ready to take on a managerial role. The Manager in Training position is well-suited for current managers who do not have much dog care experience, recent college graduates, or soon-to-be college graduates who have a strong interest in working with dogs. The MiT program will provide a fast-paced transition period so you can become comfortable working with dogs, and leading our Canine Specialists to perform at their best.
Responsibilities
Learn our unique system of caring for dogs

Learn our system for cleaning and sanitation

Clear and energetic communication with clients

Elevate our standards for dog care, cleaning & customer service

Work on a variety of computer projects that can touch on marketing, recruiting, etc.

Your responsibilities will grow as you become more experienced and capable
Key Performance Criteria
Leadership — leading our team to be motivated and performing at the highest level each and every day

Initiative — taking initiative to improve our daycare whenever you see that something can be improved

Productivity — starting, digging into, and finishing projects that are your responsibility to finish

Safe & fun animal care — keeping dogs safe and happy through physical activity, mental activity, and dog training games

Cleanliness and sanitation — keeping the facility clean and odor-free

Client interactions — keeping our clients happy with fun stories and useful information
Additional Requirements
Passion and love for all canines

Great at talking to people

Always clean and organized

Comfortable with all dogs, including large dogs

Able to lift at least 50 lbs

Perform physically strenuous work all-day

Must be 18 years of age or older

Able to start as early as 6:30 AM

Takes initiative and is innovative in a start-up type of environment
Previous experience in dog care helpful, but not required. We will provide training in play group management, dog handling techniques, and sanitation.
Compensation range for MiT is $15-$20 per hour, depending on performance. After the initial 6-12 month training period, if you are ready to take on a managerial role, your compensation will likely be salaried, in the range of $40K-50K per year. We also provide opportunities to earn performance-based bonuses and additional income opportunities.
Just a few other tidbits — we are looking for individuals who find immense joy in interacting with animals and their human pet parents. We are also looking for individuals who have an appreciation for new businesses, new ideas, and a strong desire to achieve great results in a supportive team environment. More information about our daycare is available at: www.playbowdogs.com
To apply to this position, please send a resume, cover letter, and unofficial college transcript to:
careers@playbowdogs.com
Please answer the following questions in an organized format in your cover letter:
Are you seeking a full-time or part-time position?

What times you are available, unavailable, and preferred start date.

Please provide links to your public Facebook, Twitter, and LinkedIn pages if you have these accounts.

What is motivating you to look for a job?

What do you like about your current job or being in school, and what do you dislike?

What is your experience level in working with animals?

What is your favorite breed of dog?

Why would you like to join and possibly manage our team?

Why would you be an excellent addition to our new team?

Any other information showing your enthusiasm for joining us.